Corporate wiki solutions
We build solutions that drive our clients' ambitions
Corporate wiki solutions
Information management is at the forefront of corporations in the United States. Having the right systems in place saves time and reduces mistakes substantially. This allows you to focus on your clients and your products. Substitute excel and google documents for a corporate wiki solution that fits your needs.
Start our journey
Featured case:
Eagle Dumpster Rental
Eagle Dumpster Rental offers waste removal services in Pennsylvania, Philadelphia and Delaware. With personal customer care being top priority provided by a friendly support team. For their order process Eagle Dumpster Rental heavily relied on Excel and Google sheets. Eagle Dumpster Rental wanted a more user-friendly, flexible, modern and future proof order system.
Read more
About Wikibase Solutions
The usability of ICT can be improved a lot in reality. We help organizations to streamline information and share knowledge. Our mission is to empower any ambitious organization achieving more with MediaWiki. Our vision is to enable organizations to do what they want through the MediaWiki platform.
Meet our team
What is MediaWiki?
In 2012 Wikibase consciously chose the open source MediaWiki platform: there isn't a single platform in the world as well known and user friendly at the same time. For organizations we build state of the art solutions that really make the difference, like knowledge management systems and internal platforms promoting collaboration. The search function in MediaWiki is superior.
See all services
MediaWiki knowledgeplatform
The vibrant MediaWiki community is very active and widespread, we we make an important contribution to the community. That contribution can be functionality: writing extensions or building blocks. Our developers post about these extensions in developer logs. Moreover we do presentations at annual conferences, we participate in hackathons, write on forums and are a corporate member of the MediaWiki Stakeholders' Group.
See our knowledgeplatform
Custom software fits perfectly with what you need. We build your ambition. Our systems inspire people in collaboration that leads to constant improvements.
Team Wikibase and the MediaWiki community incorporate state of the art technology into the systems. Smart use of Elasticsearch and support for hosting by AWS are appealing examples.
Thanks to the flexible structure of the platform and our software, a basic version is ready quickly. For a fixed price the wiki can be put into use after a few weeks.
Do you need more functionality in the future? This is not a problem with the extensions and building blocks. The MediaWiki platform as a conscious choice makes future-proof and scalable technology possible.
Featured case:
PS Knowledge base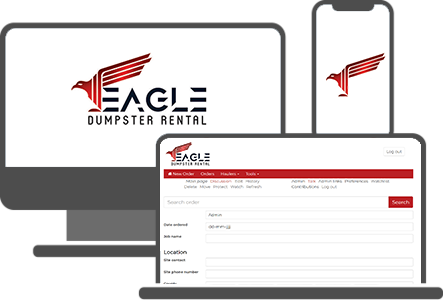 PS develops software like: Customer realationship management, digital process automation, and business process management. With over 5000 employees, internal knowledge management can be very complex. PS aksed Wikibase to build a platform that alows for seamless internal knowledge sharing.
Read more
Testimonial
By creating different entities and creating smart connections, we have been able to build a semantic management system with the help of Wikibase. The possibilities with a semantic Wiki have been virtually limitless with the help of the expertise of Wikibase.