Developer log #15 :: FlexForm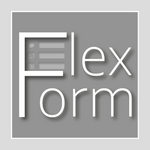 In the beginning of 2022 we dedicated time and resources to release WSForm to the community. Since WSForm wasn't written with a community release in mind, we have completely rewritten the extension.
With the continues work on Open CSP we have also decided to rename WSForm to FlexForm.
Main changes from WSForm
| | |
| --- | --- |
| Renamed from WSForm to FlexForm | Easy installation |
| Tag wsform is now _form | Tag wsfield is now _input |
| Tag wsedit is now _edit | Tag wscreate is now _create |
| Tag wsemail is now _email | Tag wsfieldset is now _fieldset |
| Tag wslabel is now_label | Tag wstoken is now _token |
| Tag wslegend is now _legend | Tag wsselect is now_select |
| new parser tags : _instance and _createuser | email API Bot support |
| Show on select options | Instances. Lets you define some input fields that can be instanced |
| screengrab options | upload multiple files |
| SEO friendly inputs (for e.g. new page titles) | Extension support also through MediaWiki Hook FFAfterFormHandling |
| Skin support | And many other improvements and new functionality |
Usefull links
All the Developer logs on WSForm are still available on our website, since they are still valid and can be a usefull inspiration for FlexForm usages.
Want to be updated on released blogs or articles